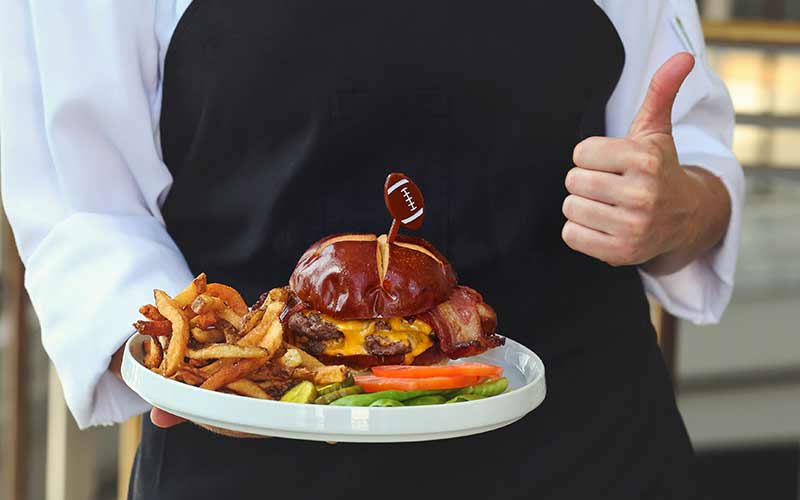 13 Sep

Are you ready to rumble?

Bring your appetite and passion for America's favorite sport to the Minnesota History Center this fall! We're celebrating pro football in a larger than life way with the Gridiron Glory exhibit kicking off this September 24, 2016.
Produced by the Pro Football Hall of Fame, the Gridiron Glory exhibit features 200 rare pro football artifacts that will thrill sports aficionados and novices alike. Sports trivia nuts, get ready to absorb the history of the NFL's greatest moments, greatest players, record breaking events and Minnesota Viking history through photos and film. You can even practice like a pro in the Minnesota Vikings Training Camp, compare your body size to an NFL player and witness the famed Vince Lombardi trophy!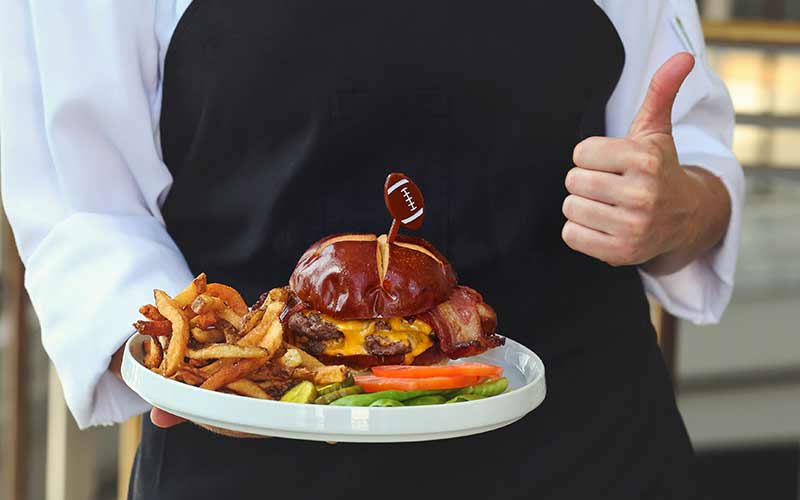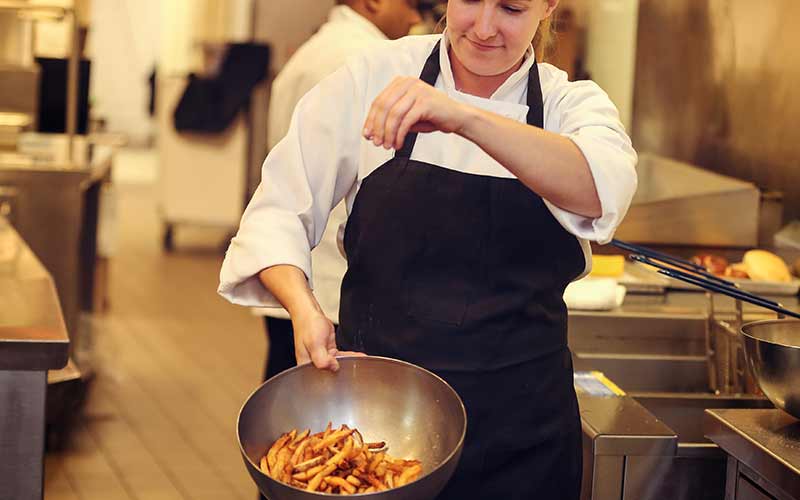 With all this exhibit action, you'll be sure to work up an appetite and we've got just the thing to satisfy those rumbling tummies. Stop by Market House and experience our Gridiron Glory specials:
Juicy and delicious, our Hall of Fame Burger is made fresh off the grill with two-quarter pound patties topped with melted American cheese, caramelized onions, bacon, lettuce and tomato, served on a pretzel bun. Enjoy it with a side of fries, made to perfection by our chefs.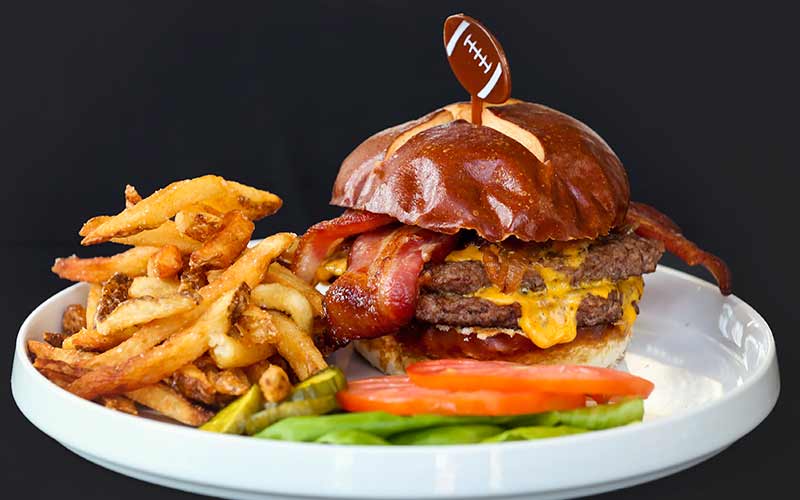 If you're a fan of dessert, you'll enjoy our complimentary football sugar cookies available with the purchase of an entree from September 20 – 23, 2016.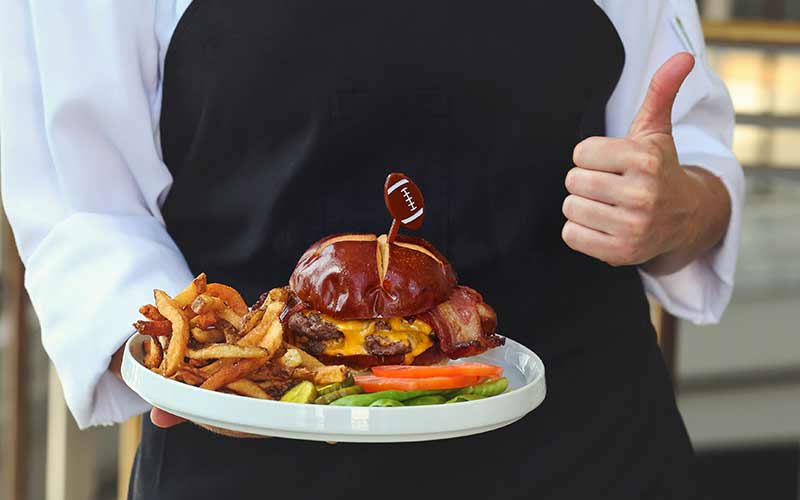 The Gridiron Glory exhibit is a touchdown from beginning to end. Don't miss it! Buy your tickets today, visit the exhibit, and stop by the cafe to experience the Hall of Fame burger.  Psst… Get 10% off your cafe order when you show your exhibit ticket!